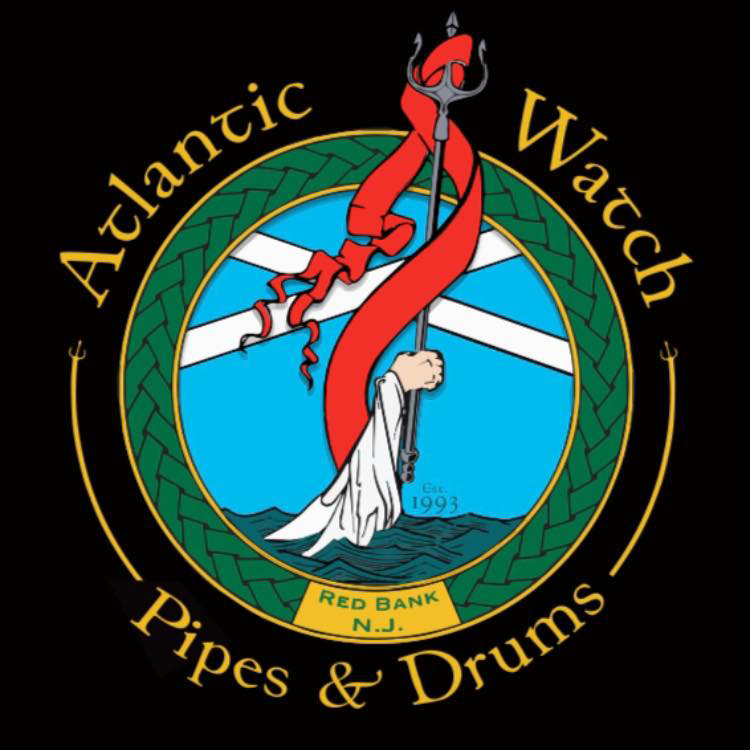 The Pipes and Drums of the Atlantic Watch is a family-oriented cultural organization devoted to promoting Celtic heritage and traditions through musical instruction and performances. Founded in 1993, while the band's roots are Scottish it is distinctly American in its diversity. Members are men and women of all ages, representing a wealth of backgrounds brought together by a common desire to perpetuate the rich musical heritage of the Celtic people through piping and drumming.
Based in Red Bank, New Jersey, the Atlantic Watch plays regularly around central New Jersey as well as the mid-Atlantic region. In addition, the band has played with distinction in Hawaii, New Orleans, Scotland, Bermuda and Nova Scotia.
Membership in the Atlantic Watch is free and open to all. All that we ask of our members is that they participate in band events.